Company Info
Company History
Better Choice Notice Solutions, Inc. (BCNS) is a newly formed company out of a response to a need for a national solution at the highest levels of the mortgage lending industry to directly reduce the bottom line costs related to statutorily required foreclosure notice publishing.
BCNS is managed by professionals who combine high-level mortgage industry, business development, Internet technology, marketing and advertising skill sets to form a unique value proposition that has been heretofore unseen in the notice publishing industry.
In 2007 alone, over 1,000,000 homes entered foreclosure in the United States. Each of these foreclosures is a significant drain on the resources of the organization that owns the defaulted loan. One area of cost that cannot be eliminated, but must be reduced, is the cost of meeting each state's statutory requirements for public notice associated with each foreclosure.
In this process, there are two major categories of cost for the owner of the defaulted loan:
Direct publishing costs as charged by each publication, and
Indirect costs associated with managing an often cumbersome publishing process.
BCNS helps lenders, law firms and Government Sponsored Entities (GSEs) reduce these costs by serving as an aggregator of notice publishing services. BCNS creates value for these clients by providing:
A single advertising interface to publish nationwide,
Unified billing and payment, and
Significantly reduced publishing costs.
Through this aggregation model, BCNS will have a significant positive effect on the cost structure of the industry. Within two years, BCNS projects that we will save lenders, law firms, GSEs, and potentially the American taxpayer over $200 million on an annual basis.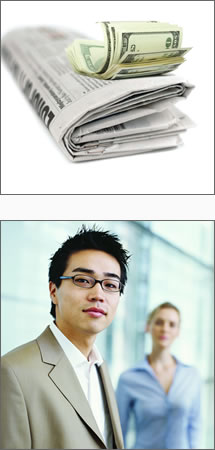 BCNS helps lenders, law firms, GSE's, and the American taxpayer.
© 2012 Better Choice Notice Solutions, Inc.